Throughout the years, our Princess Parents partner the school in its various events like Sports Day, Racial Harmony Day, Characters Alive!, Careers Day, Prize Giving Day and many more. However, due to Covid-19, we are unable to do so. None the less, we continue to contribute in other small little ways. Below are some of the events we have collaborated in.
We look forward to your participation to partner the school's efforts in instilling the joy of learning in our students. So hurry, hurry, we'll be seeing you soon!
Teacher's Day Appreciation (2020 and 2021)
Our Princess Parents rose up to the challenge and showed our appreciation for the teachers by using technology to create videos and compose a song. We also prepared heart-warming gifts for the teachers and staff in PEPS. Last year, we prepared Gifts-In-A-Bag and this year, we prepared Love-In-A-Box.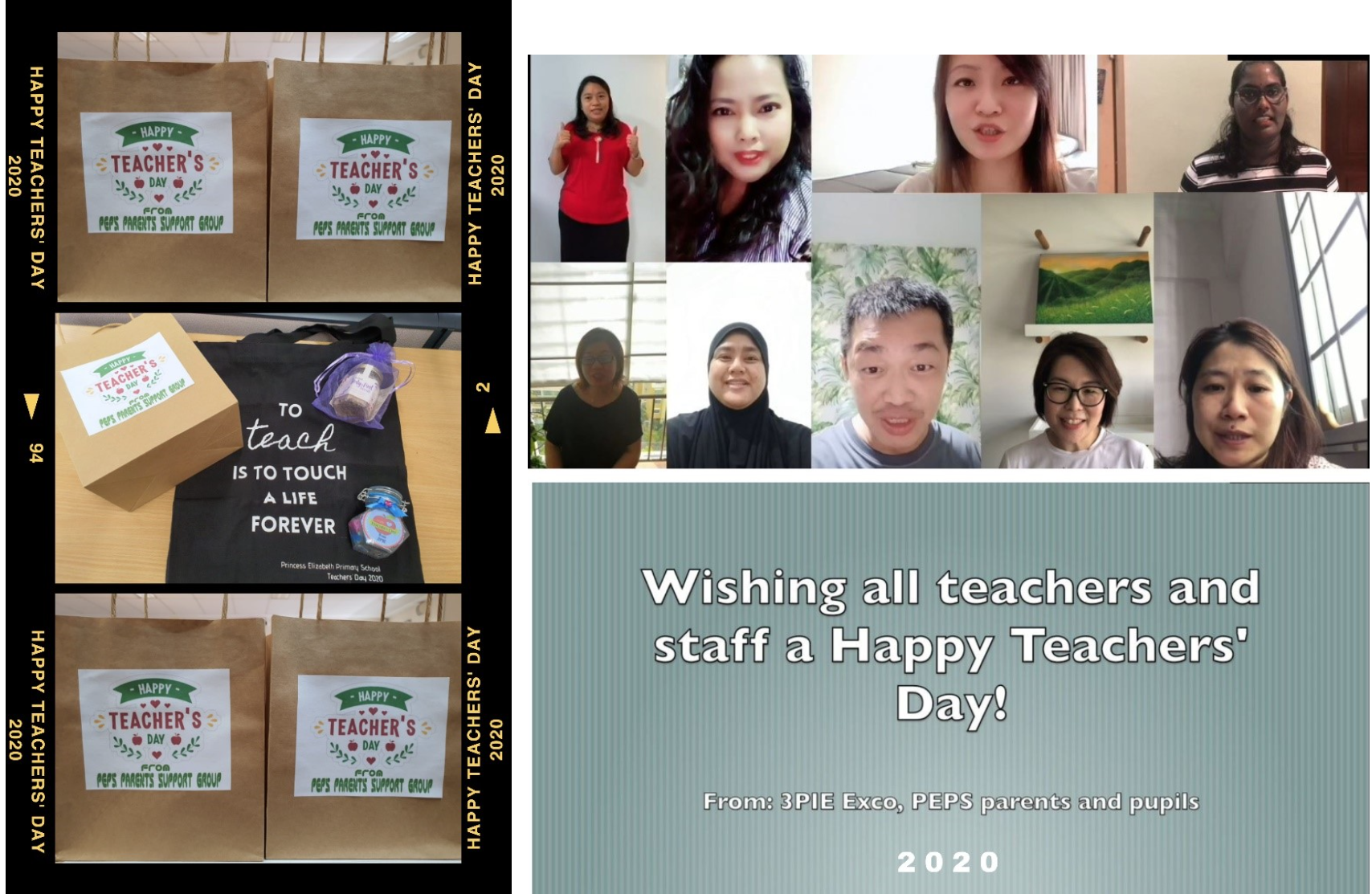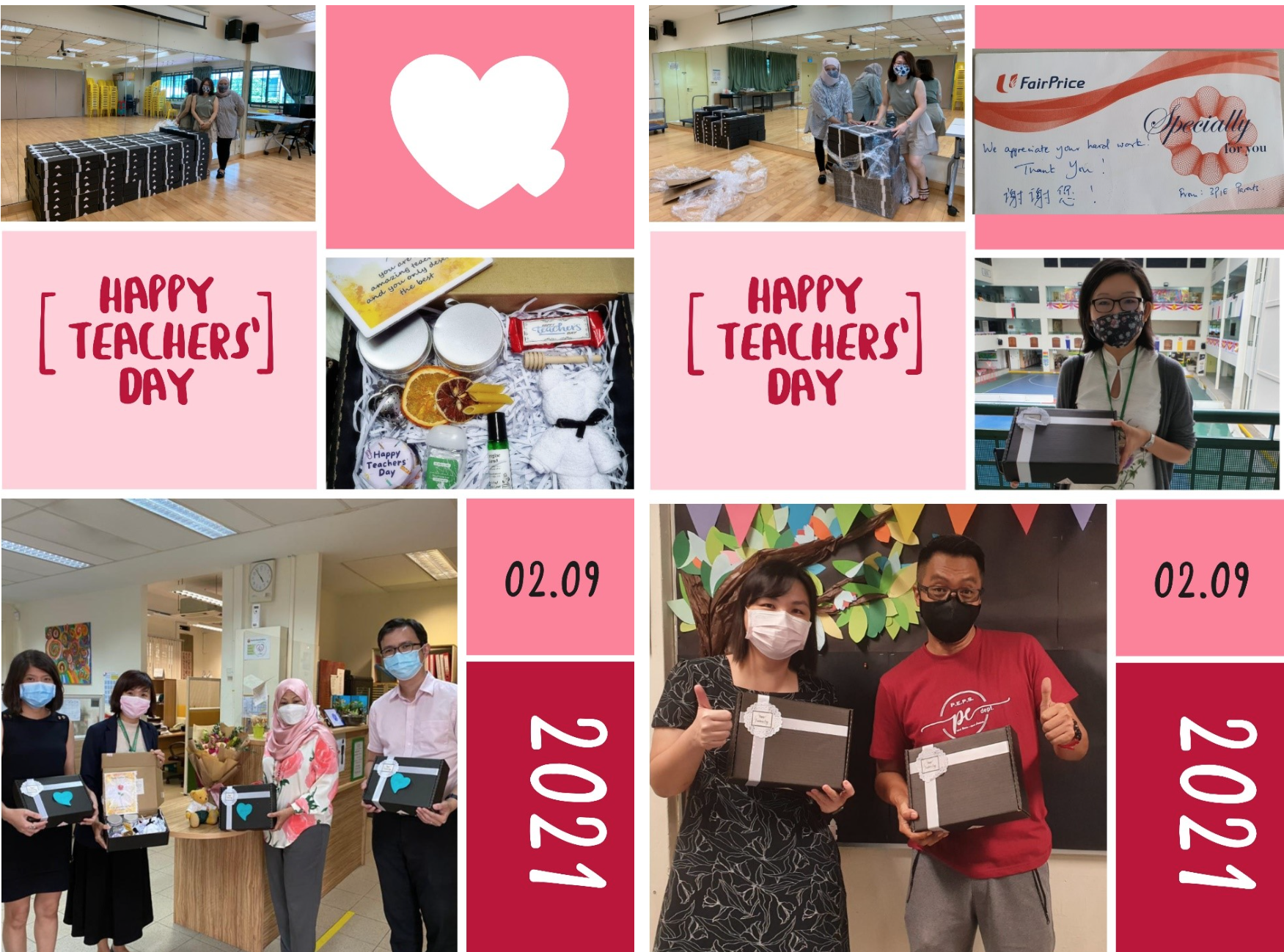 Parent-Child Bonding Session (2020 and 2021)
Parent-Child Bonding Session was conducted yearly for our Princess Parents. Due to Covid-19, the bonding session was shifted to online platform. Last year, the workshop was 'Learn to grow herbs and vegetables'. This year, the workshop was 'Essential Oil Workshop'. The workshops were well-received. Parents and their children bonded through the meaningful activities. At our end, we gladly assisted with the coordination and distribution of items needed.